CHECK OUT THESE PRODUCTS
Sprouts are nutritious and even more delicious! Have you ever tried making your own? It's super quick, cheap and easy! We carry Mumm's Organic Seeds: Alfalfa, Crunchy Bean Mix, Spicy Lentil Mix, and Broccoli Brassica Blend!
Newco Natural's line of Sulforaphane products are great at treating a variety of skin issues, diseases, and a lot of other problems that you probably think are incurable!
Upton's Jackfruit is an awesome new product to Body Fuel! It's a great alternative to meat - and it only has a single ingredient: jackfruit!
Looking for something healthy to add to your smoothies? Try Progressive's Vegeseas green powder! A blend of Spirulina, Wakame, Kombu, Dulse, Nori.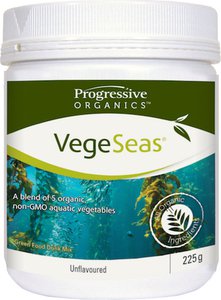 THIS WEEK @ BODYFUEL!
READ LANA's WEEKLY BLOG
TO FIND OUT WHAT'S IN THE UPCOMING WEEK'S BINS:
https://bodyfuelgal.wordpress.com/


CHRISTMAS IS COMING!
Our next market is Sunday, December 10th, 2017 10-4pm. We're bringing the market to you! Check out some talented local vendors, grab some samples, and do your grocery shopping all at once! VENDOR INQUIRIES WELCOME (email lana@bodyfuelorganics.ca).
TURKEY ALERT! THIS YEAR WE WILL NOT HAVE FRESH PINE VIEW FARM TURKEYS DUE TO "MOTHER NATURE" HAVING OTHER PLANS! WE WILL HOWEVER, HAVE FRESH HAMS, FROZEN ROASTING CHICKENS (6-8LB) AND OTHER DELICIOUS MEAT. EMAIL US AT BIN@BODYFUELORGANICS.CA FOR MORE INFO.
STORE HOURS
Monday, Tuesday Wednesday and Friday : 10am-6pm
Thursday: 10am-8pm
Saturday: 10am-5pm
Sunday: 10am - 4pm
Shop online 24/7!


Short on time?
We can help feed you and your family HEALTHY and offer you the convenience of shopping from home AND home delivery! We service not only Regina, but also many rural communities.
Yes, we're that "BIN" place! That's what we do best....you can select from a number of our fresh organic produce bins, or choose your own produce... and thousands of other quality grocery products too! Make your life just that little bit easier and a lot healthier!
Register online and get started today!

********************************
Supporting Local Producers
We believe supporting local farmers and other local companies is essential to creating and growing a prosperous local food system.
Acre 10 Gourmet Greens - Microgreens and Sprouts right from Pilot Butte SK
Pusch Bros - We carry their Organic Certified Eggs and Beef. Rod and Graham have a beautiful farm in Windthorst, SK and anyone is welcome to come for a visit. Just give them a call first!

Zee-Bee Honey - We carry Michelle's honey in our store - liquid, creamed and flavoured....yumm lemon honey! Even really big tubs too! From Zehner, SK

Crave Kombucha - brewed right here in Regina by a local entrepreneur! Support Tiffany in her venture....her "booch" is amazing!

Mike's Salsa - Mike serves some mean all-natural salsa and relish to die for! He even makes a variety that is gluten and sugar free. Regina based.

Caliber Coffee - Local coffee roaster experts! They've lined up some delicious organic whole beans for our discriminating coffee lovers. Regina SK

Heliotrope Farms - Craven - Rick and Haley grow beautiful fresh produce that our customers ask for by name!

Over the Hill Orchards - Known for their Prairie Cherries, Dean and Sylvia offer a host of certified organic products - from their signature Cherry Juice, to a variety of fruit toppings, gluten free pies and even chocolate. We watch their Cherry Splash fly off our shelves! Lumsden SK
Splendor Garden Spices - Oh my goodness, the BEST spices in the world! Right here from SK! They burst with flavour and are really well priced....and of course organic!

Quill Creek Bison - Grass Fed bison from Quill Lake, SK.

Pine View Farms - All-natural meat products from Osler SK. Home of their signature Arisan Fresh turkeys that are available fresh seasonally at Christmas and Thanksgiving.
Prairie Paleo Meals - They made our popular mighty Nutty Pucks! Great paleo snack available instore! Regina SK

Glow Juicery -Cold pressed fresh juice and juice cleanses, Regina SK

R&J Milling - Home of our amazing organic flours. Riceton SK

Daybreak Mills - Pulses, grains, cereals and some seeds! Nicole and her staff offer a high quality SK product. Estevan SK

Hane's Hummus - Yohannes crafts unique hummus that's making waves far past our province! His latest, Hot Date, makes not only an amazing snack but great gift! Saskatoon SK

Zak's Organics Food Co. - Oh my, these awesome seasoned organic pea snacks are just to jump in the air for! Great source of protein, super filling, and deeeelicious! Ripping these out of Fir Mountain SK!